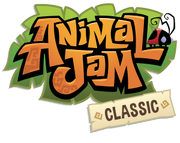 Animal Jam Classic, previously Animal Jam, is an online virtual world for kids created by WildWorks (formerly Smart Bomb Interactive) in collaboration with the National Geographic Society. The idea for the game was hatched in 2008 and development on the game began in 2009. It was first available as a closed-beta in early 2010 and the Beta Testing was opened to the public around July 2010. Afterwards, the game was officially released on September 9, 2010. Sometime in 2017, the partnership with Animal Jam Classic and National Geographic ended. On April 30, 2020, the game was renamed from Animal Jam to Animal Jam Classic, while the mobile app counterpart Animal Jam - Play Wild had its name shortened to Animal Jam.
Animal Jam Classic requires Adobe Flash and a network connection to run. The game was initially designed to be played inside a web browser but was officially discontinued on web browsers after Adobe Flash's End of Life in January 2021. However, the game can still be played through a downloadable version that was introduced in July 2017.
Gameplay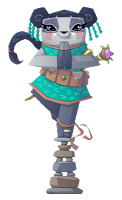 The game is centered around the outdoors and nature, where players are represented as animal avatars that can be customized with a variety of colors, patterns, and thousands of clothing accessories. Players can further express themselves with customizable Pets that can follow their animal avatar as well as Dens that can be customized with thousands of den items. Players can communicate with one another through the standard Chat system, the Jam-A-Grams mail system, and the Jammer Wall messaging system. Players can also interact with each other by Trading their items, playing Adventures, going to Parties, and playing Games.
Membership
Animal Jam Classic is free-to-play, but it offers Membership to players, allowing for extra features, animals, pets, dens, adventures, accessories, and den items. Some purchases also support real-life conservation efforts. Specific Membership benefits are listed on the Animal Jam website.
Educational Content
Animal Jam Classic has a variety of educational content to engage players in topics such as animals, the environment, and science. This content is delivered in the form of games, videos, and interactive slideshows. Some of this content is created as part of the collaboration with the National Geographic Society. All educational content is available for free, including the Animal Jam Academy.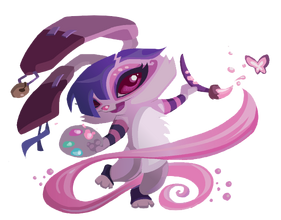 Safety
Animal Jam Classic has a combination of white-lists, black-lists, heuristic filters, and 24/7 in-game moderators to help prevent sharing personally identifiable information, bullying, and other inappropriate content. It also has educational content about Internet Safety and Digital Citizenship to help guide players in how to be safe online. Players can privately report other users for breaking Animal Jam Classic rules by clicking the police badge on the other user's Player Card, and a player can privately block other users to prevent any further interactions. If a player is found to be violating Animal Jam Classic rules, they may be disciplined by having their chat disabled, trading disabled, or by being suspended from logging into the game. These disciplinary actions can range from a matter of hours to weeks or they can be permanent depending on the offenses.
Safe Harbor Program
Animal Jam Classic is committed to children's online safety and privacy as it adheres to COPPA (the Children's Online Privacy Protection Act) in regards to what information it collects from players and how that information is used. Animal Jam Classic is also certified to be in compliance with COPPA by the Better Business Bureau's CARU (Children's Advertising Review Unit) program, which checks Animal Jam Classic on a regular basis.
Parent Involvement
When a player joins the game, an email is sent to a parent address to confirm the consent of creating the account. Parents can then activate the Parent Dashboard, which gives them complete control over the capabilities on the account such as trading, gifting, and chatting. The dashboard also tracks certain player activity for each account like login times, billing payments, code redemption, and any disciplinary actions taken against the user for violating rules.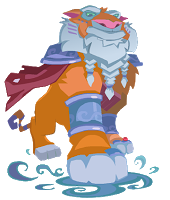 AJHQ
The producers and staff behind the creation of Animal Jam Classic are referred to by the acronym AJHQ, standing for Animal Jam HeadQuarters. This name is used by AJHQ themselves and is commonly used by Jammers (the collective term for the players).
Trivia
Animal Jam Classic has spawned a number of mobile device spin-off games such as Tunnel Town, AJ Jump, Animal Jam (formerly Animal Jam - Play Wild!), and Dash Tag.
According to Clark Stacey, Animal Jam Classic has accumulated over 90 million registered users as of May 16, 2018, with around 5 million unique visitors every month and 500 thousand active users each day.
Gallery
Homepages of Animal Jam
Advertisements of Animal Jam
Others