Welcome to the Animal Jam Classic Wiki
Welcome to the Animal Jam Classic Wiki, or the AJ Classic Wiki for short. We are a community revolved around anything relating to Animal Jam Classic (formerly Animal Jam), an online Flash game developed by WildWorks; however, we hold no affiliation with the actual game. Join our community of users, who have so far created 7,217 pages and made 1,461,555 edits since October 17, 2010! If you are new, please visit our policy page. Before editing, please review our editing guidelines. If you need help, feel free to contact an Administrator. For any requests you have for the admins, visit the Meta Talk discussions.






Graham's Workshop has returned! Gather your Buddies to complete this adventure!

The Beta Party has returned for the first time in three years with brand new items! Be sure to check it out and pick up some of the beta-styled furniture there.









Notice anything missing or out of date? Feel free to update this section!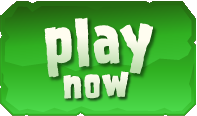 Community content is available under
CC-BY-SA
unless otherwise noted.