The Jamaalidays is a seasonal event in Jamaa. It was first introduced in 2010 and it returns every year around the end of November and lasts through December, ending in January. It also returns in July as part of the Jamaalidays in July mini event.
Festivities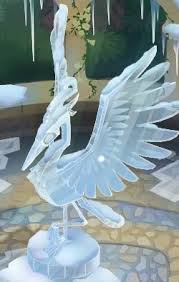 Throughout Jamaa, many areas are decorated with presents, colorful lights, festive evergreens, ornaments, candy, and other miscellaneous holiday den items. In the town, the buildings and the landscape are blanketed with white snow and the river that runs through becomes frozen solid. Another significant change to the town occurs at Mira's Statue, where it is replaced with an ice sculpture similar to the Ice Mira Statue item.
Daily Gifts
During the celebrations of the Jamaalidays, the Daily Spin has been replaced with the Jamaaliday Gift Calendar since 2011. This feature allows all Jammers to claim specific gifts when they enter the game. This gifts rewarded range from clothing to den items and even Diamonds on some days.
Jamaaliday Jam
Introduced in 2011, the Jamaaliday Jam was one of the first parties and quickly became a regular part of the Jamaalidays. Set in a Gingerbread House Den, this party sells various Jamaalidays-themed den items and also provides access to the Pet Reindeer adoption icon.
Jamaaliday Rescue
Starting in 2014, the Jamaaliday Rescue seasonal adventure has become a regular part of the Jamaaliday festivities. In this adventure, Jammers must navigate an icy labyrinth filled with presents that the Phantoms have stolen. The Jammers are tasked to make their way to the center of the adventure while collecting as many presents as they can along the way. In order to collect all of the presents, Jammers must work together to unlock hidden passages. This adventure rewards a variety of seasonal prizes.
Shopping
The following items are based on the Jamaalidays, although not all of them return every year.
Land Clothing
Ocean Clothing
Den Items
Music
Other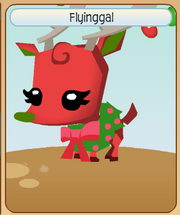 Trivia
Gallery
Artwork